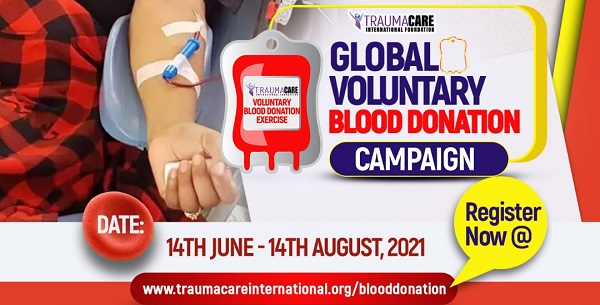 BLOOD DONORS ARE HEROES
We are inspired to save lives
Join our ongoing 60 day voluntary blood donation campaign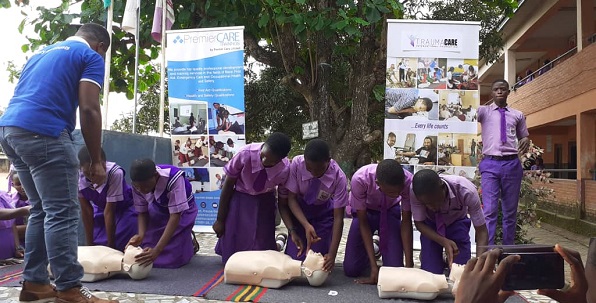 Child Safety Awareness Campaign
The CSAC program provides first aid and safety training to children, their guardians, and minders in line with the #SDG4. These training sessions have contributed to safer schools, reduced incidence of childhood injuries at home and improved knowledge on safety. prevention of gender-based violence and sexual abuse also form part of the curriculum.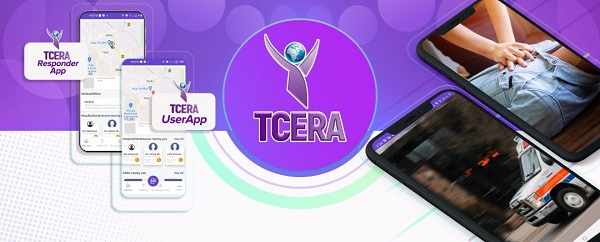 How TCERA App has been saving lives
Trauma Care Launches app for emergency response.
TCIF ON RADIO
Advantages Of Donating Blood
This topic is a series in line with our Global Voluntary Blood Donation Campaign. This is with the aim to sensitize potential blood donors about blood donation and also to encourage our existing donors to give blood regularly. According to some medical professionals, it can also benefit the donor. Read more

Massive turn out for blood donation campaign Uganda
Over 95 people turn out to donate blood in uganda Read more

Frequently Asked Questions About Blood Donation

Blood Donation FAQs Read more

Voluntary Blood Donation Drive In Catford, United Kingdom
Outstanding Blood Donation Campaign in the Uk.
Our ever expanding network of Blood donors took the campaih=gn to UK, Somanypeople were inspired to give blood for the first time Read more
SPONSOR OUR PROJECTS AND PROGRAMS
Sponsoring our projects will mean saving more lives and bringing safety education to millions around the world.