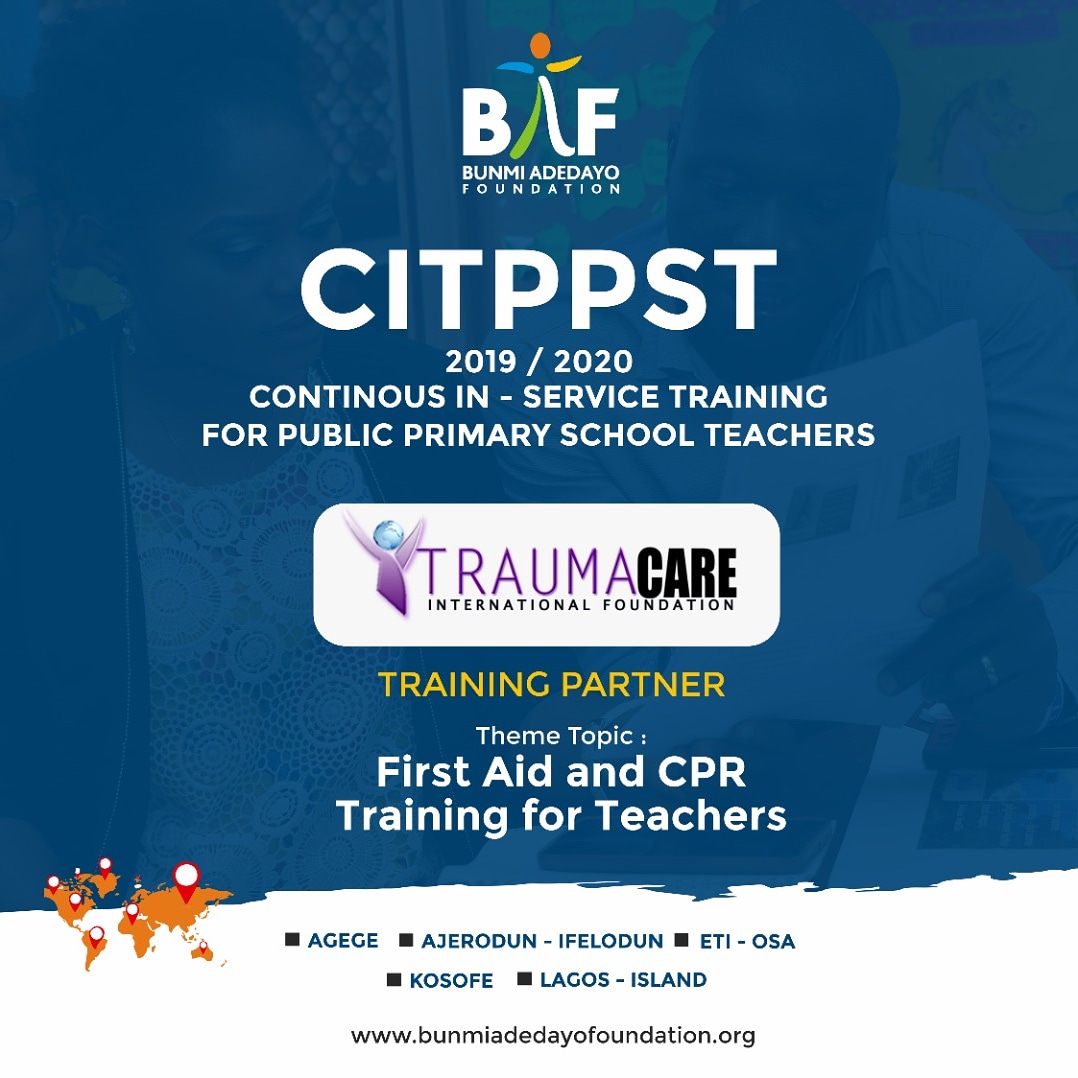 Trauma Care International Foundation is partnering with the Bunmi Adedayo Foundation to provide first aid education to the beneficiaries of the BAF's Continuous In- Service Training for Public School Teachers.
395 teachers from 15 schools in Kosofe Local Government Area, Lagos State are participating in today's session.
This partnership is being delivered under the Trauma Care International Foundation's CITER program which was designed to educate "organised local communities" on effective responses to emergencies.